Theatergroep Coyote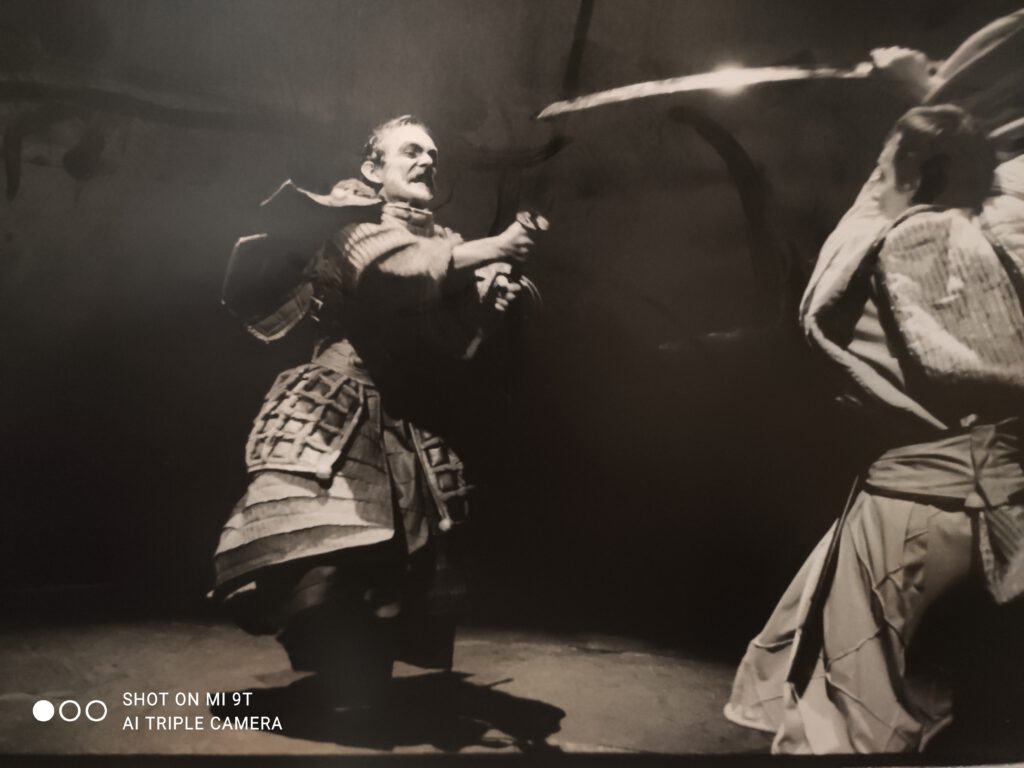 Since 1992 Ruud van Ginkel (Aikidotrainer & choreographer) and Hélène Meyer (artistic leader & director) worked together in theatregroup Coyote, a semi-professional artistic collective in the Netherlands. They developed a physical style of acting based on moving principles of Aikido and created a style in staging and acting in mixing Japanese and European elements. Theatregroup Coyote was invited to several national and international theatrefestivals to perform and to give acting workshops.
Mr. Hiroshi Koizumi, president of IATA Asian Regional Centre, wrote in his letter of congratulations at the 10th anniversary of theatregroup Coyote: "I never forget the striking deep impression in my mind when I saw the performance by Coyote 'Macbeth' at the Toyama International Theatre Festival in 1996. Japanese martial art was adopted dexterously in 'Macbeth', and Japanese elements with the deformed armours and costumes were made the best use of in the classical European drama. We saw a great fusion between the European and Japanese style realized on stage".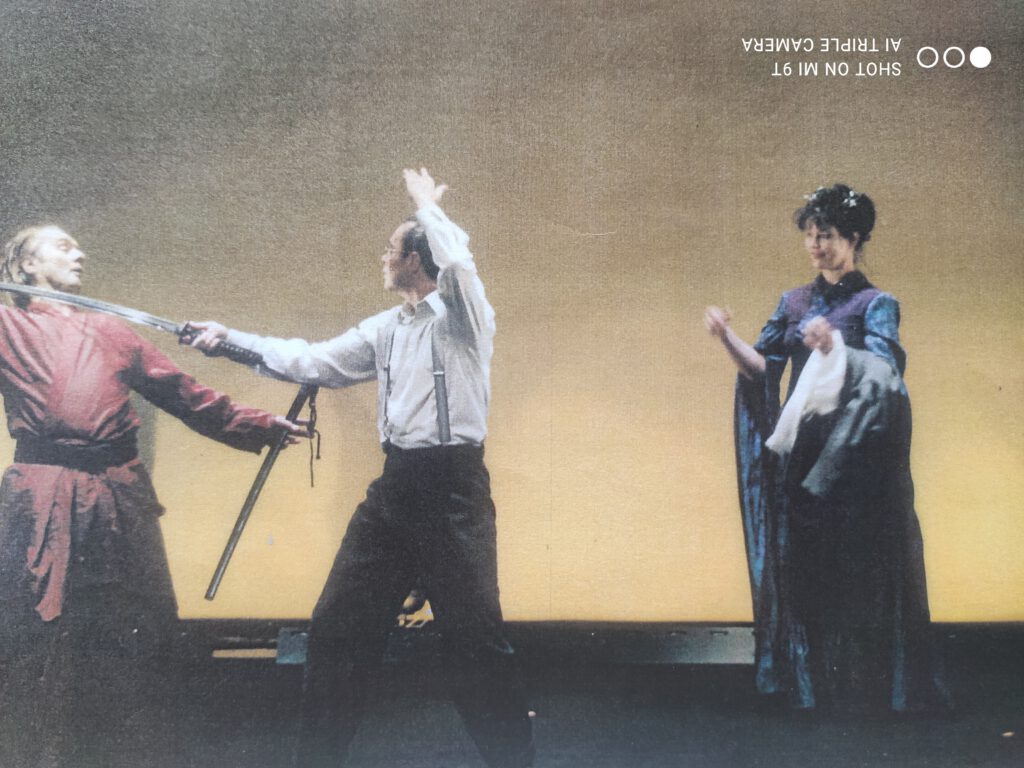 Ruud & Hélène performed 2 theatreplays specially made for a Japanese Dojo in Osaka: Dehima (2004) and Water, Wind, Fire, Earth en Emptyness (2012).
The theatrical work of Coyote expresses the artistic value of Aikido in acting.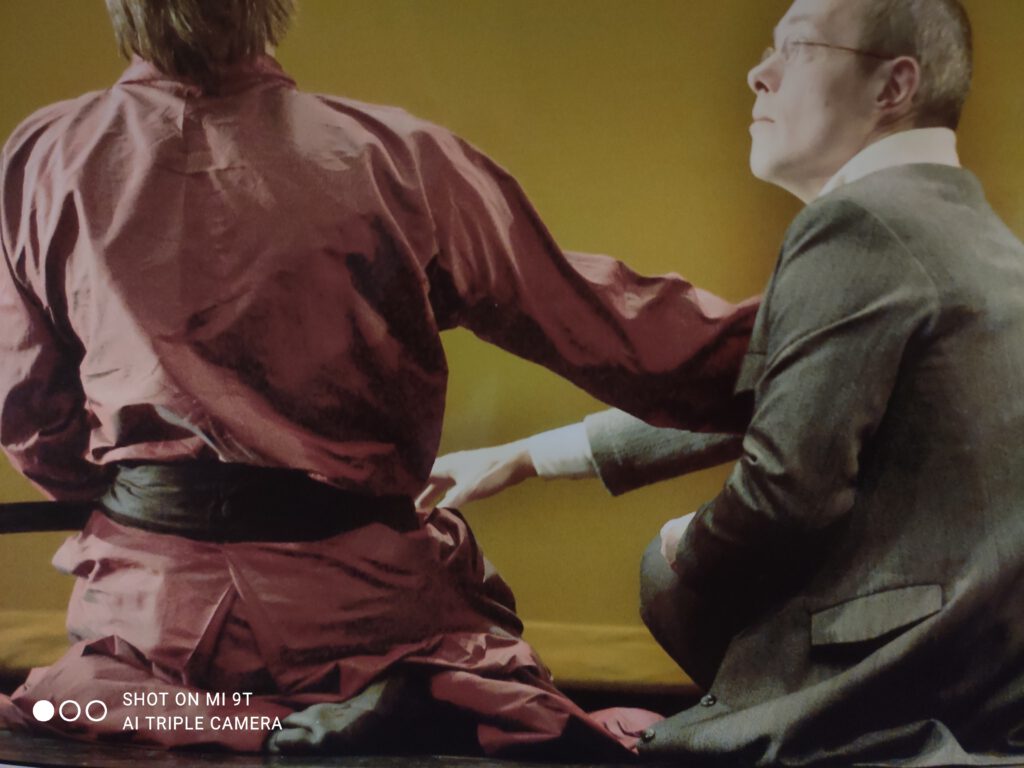 Theatregroup Coyote has stopped her activities from 2013. Ruud van Ginkel is continuing his activities in his Aikido organisation ACVG in the Netherlands and gives Aikido trainings internationally. Hélène Meyer has worked as a teacher at the University of the Arts in Arnhem in the Netherlands and is now working as a freelance director and gives acting workshops in the Netherlands and internationally.